The following instructions demonstrate how to subscribe to a Hebcal calendar on Outlook.com (sometimes called "Outlook Web"). Outlook.com calendars are used by Windows 10 & 11, Outlook Mac, and Microsoft email accounts such as Hotmail.com, MSN.com and Live.com.
1. Open a web browser on your computer.
2. Fill out the form with your preferences and click the Create Calendar button
3. Click the Download… button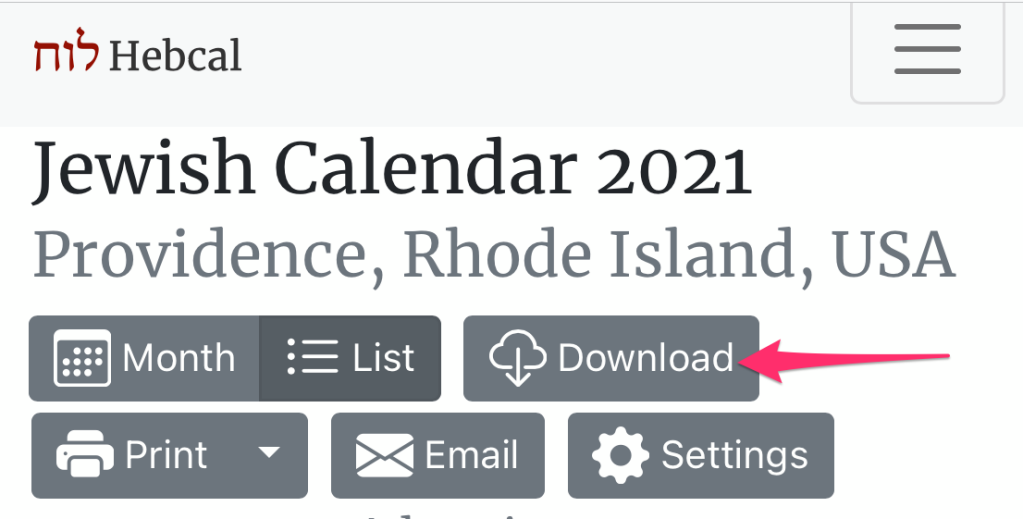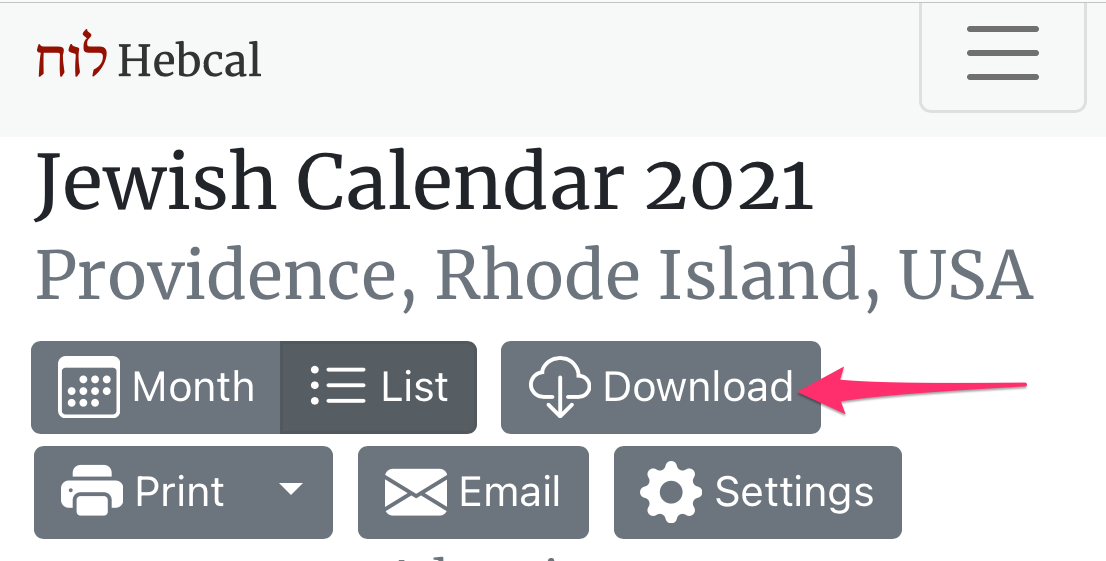 4. Select the Outlook Web option from the Download dialog box. Then click the Add to Outlook.com button.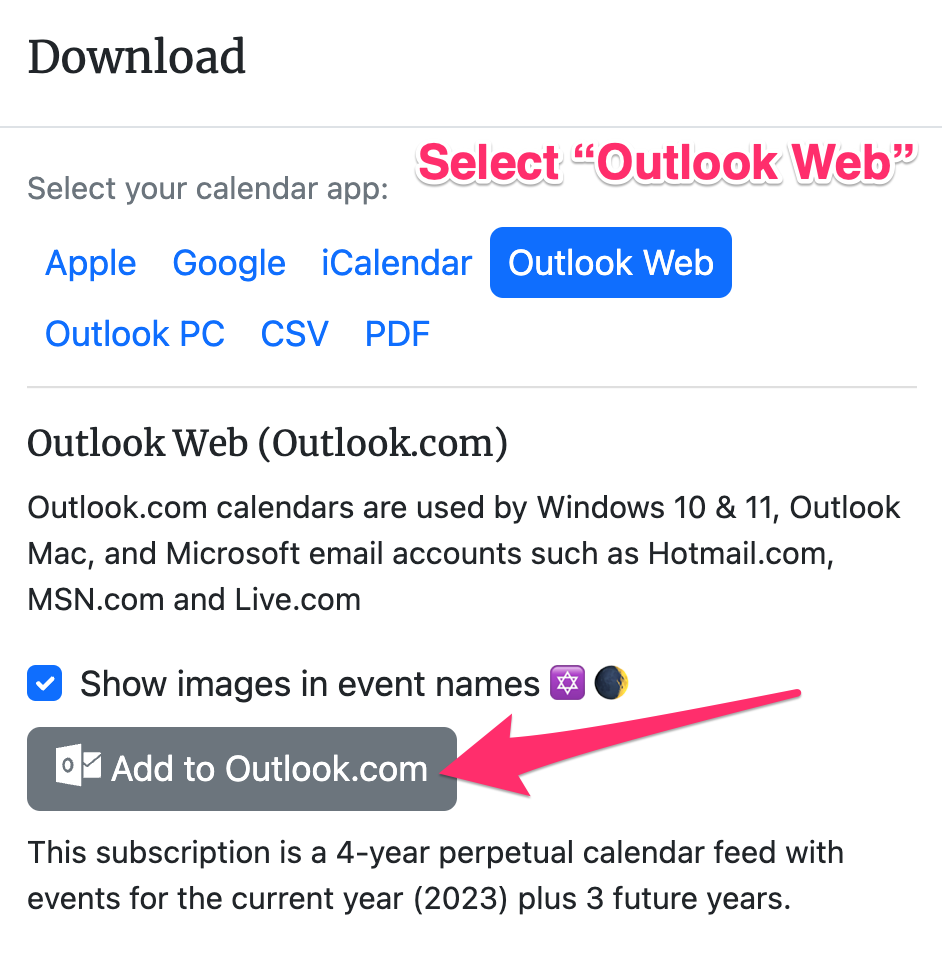 5. If prompted, login using your Microsoft username and password
6. When Outlook Web prompts you to Subscribe from web, confirm your options (such as color and charm) and then click the Import button