Follow these instructions to create a personal yahrzeit, Hebrew birthday, or Hebrew anniversary calendar and then receive annual email reminders.
1. Open a web browser on your computer and navigate to https://www.hebcal.com/yahrzeit 
2. Fill out the form with names and dates click the Create Calendar button
3. Click the Email reminders button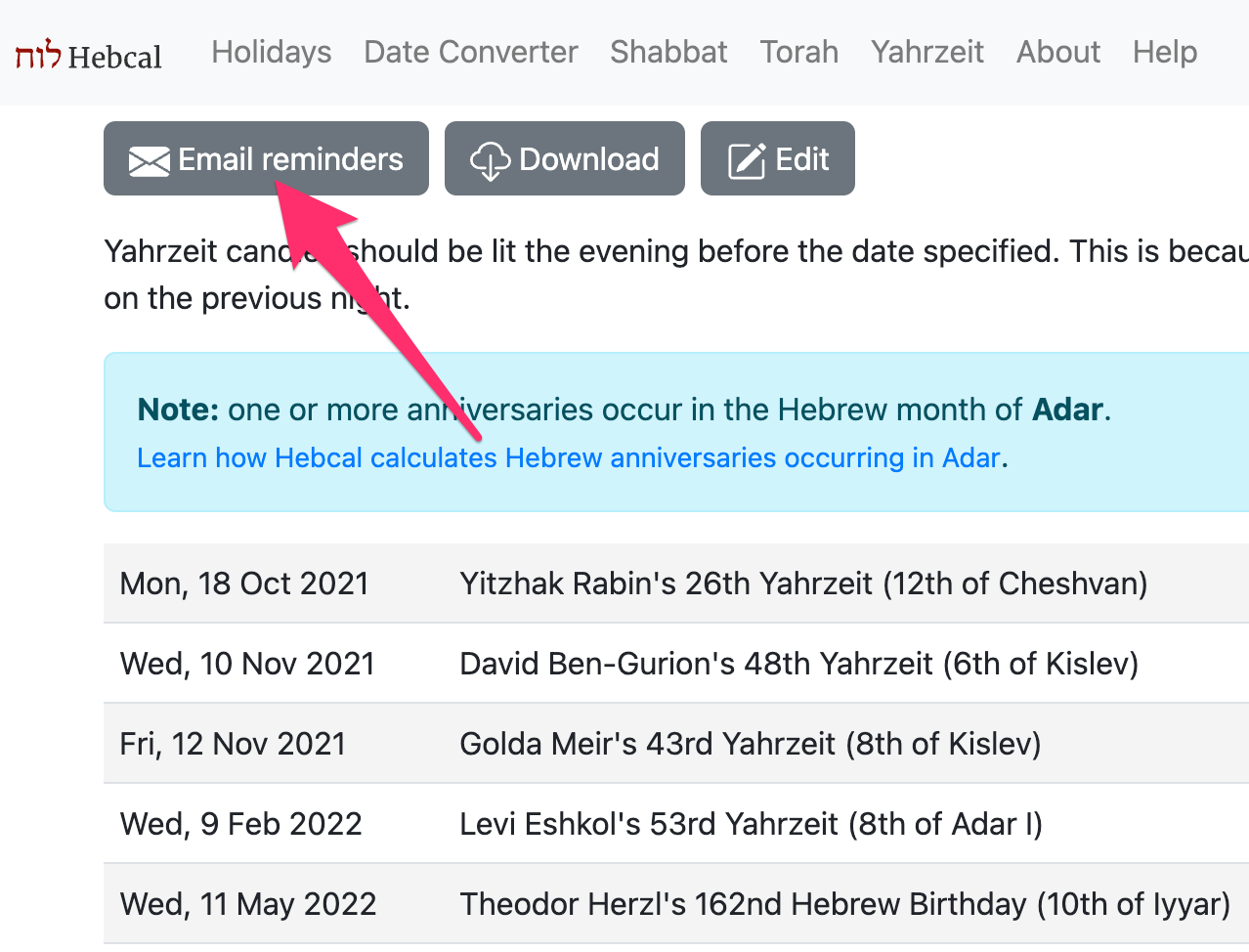 4. In the dialog box that pops up, enter your email address and click the Subscribe button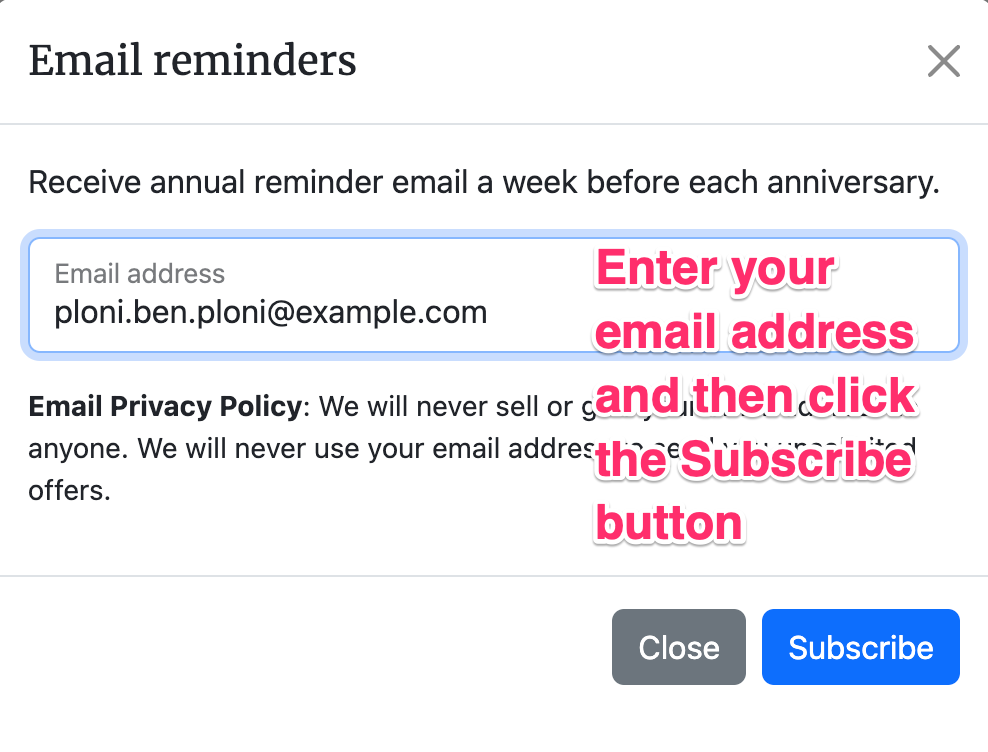 5. A confirmation message has been sent to your email address.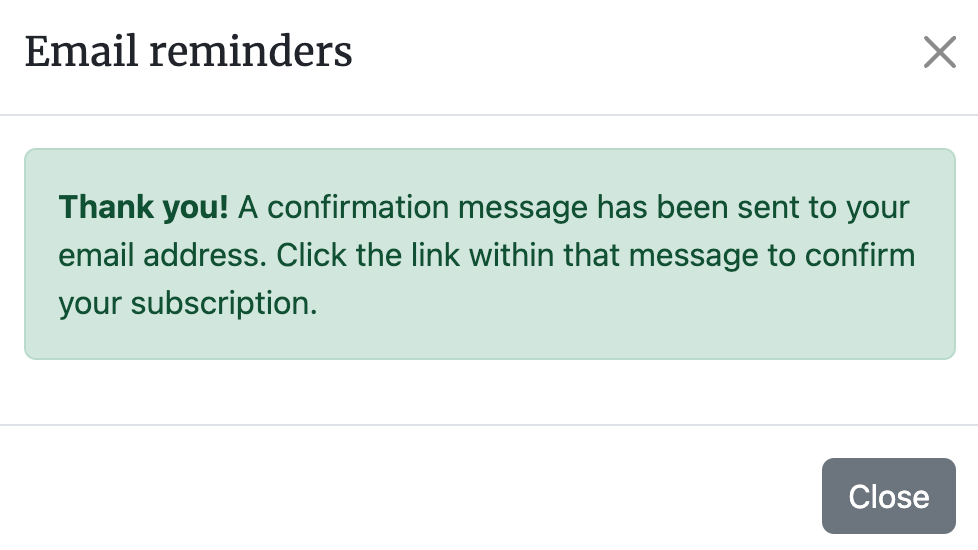 6. Open your email program and look for a message from Hebcal with subject line Activate your Yahrzeit reminders or Activate your Hebrew Anniversary reminders. Click the link within that message to confirm your subscription.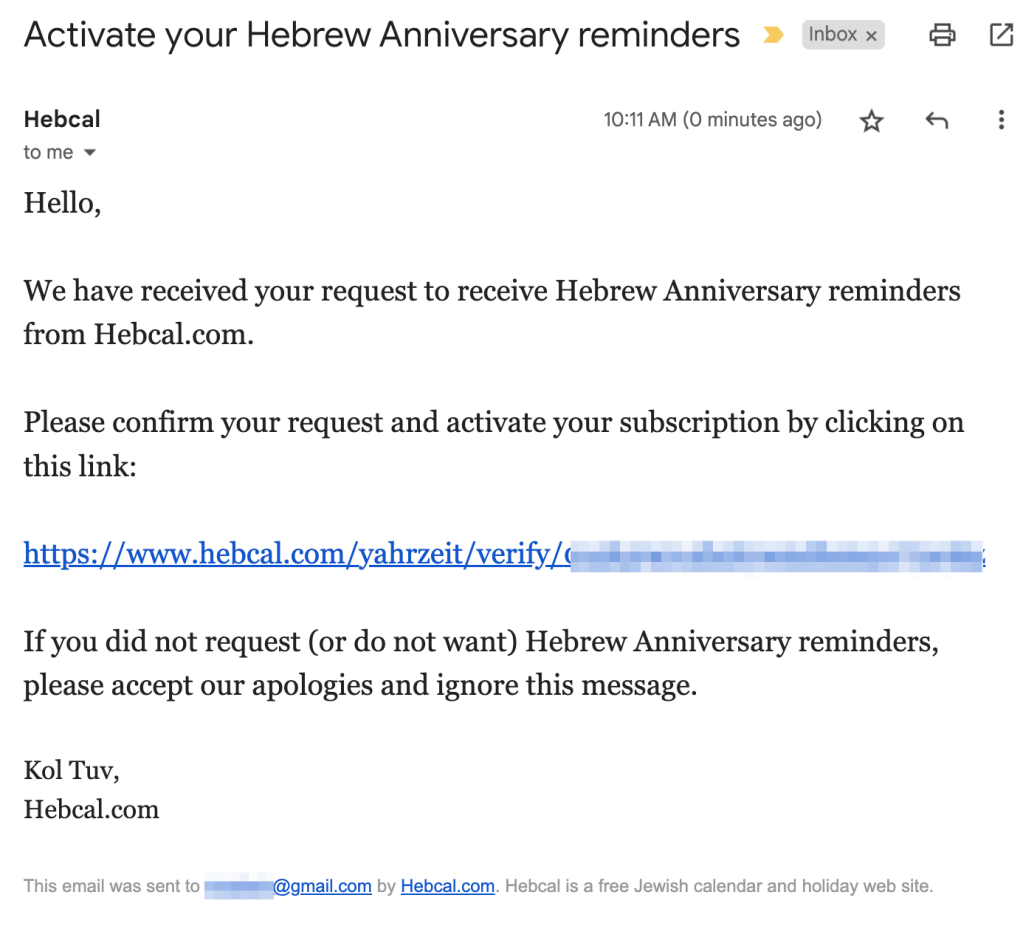 7. In your web browser, click the blue Confirm button to activate your annual reminder subscription.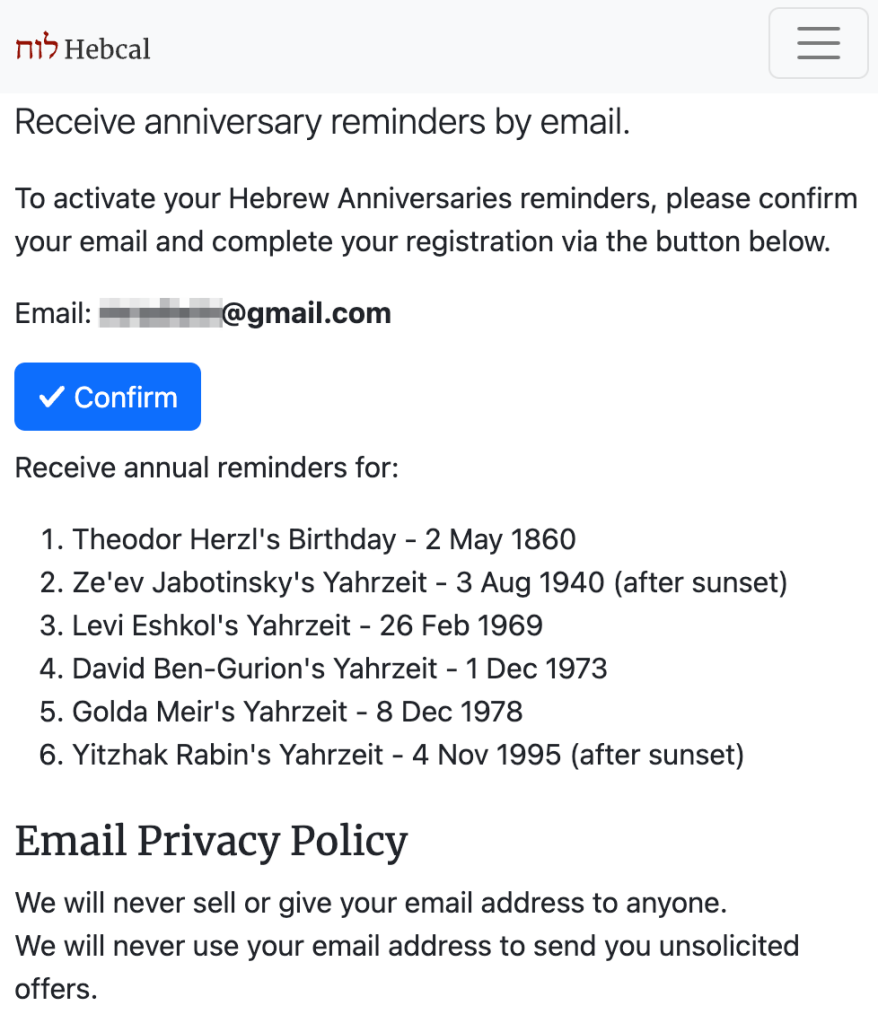 8. Congratulations! Your annual email reminders are now active. You may view the calendar again or make further changes to the calendar.