Follow these instructions to add a Hebcal Jewish holiday calendar 5-year feed to Google Calendar.
These instructions are designed for downloading holidays and candle-lighting times, which do not contain personal (sensitive) data. For Yahrzeit + Anniversary calendars, please follow our Google Calendar alternative instructions, which download a 20-year personal calendar to your desktop/laptop computer, followed by an upload to Google Calendar.
1. Open a web browser on your computer and navigate to https://www.hebcal.com/hebcal
2. Fill out the form with your preferences and click the Create Calendar button
3. Click the Download button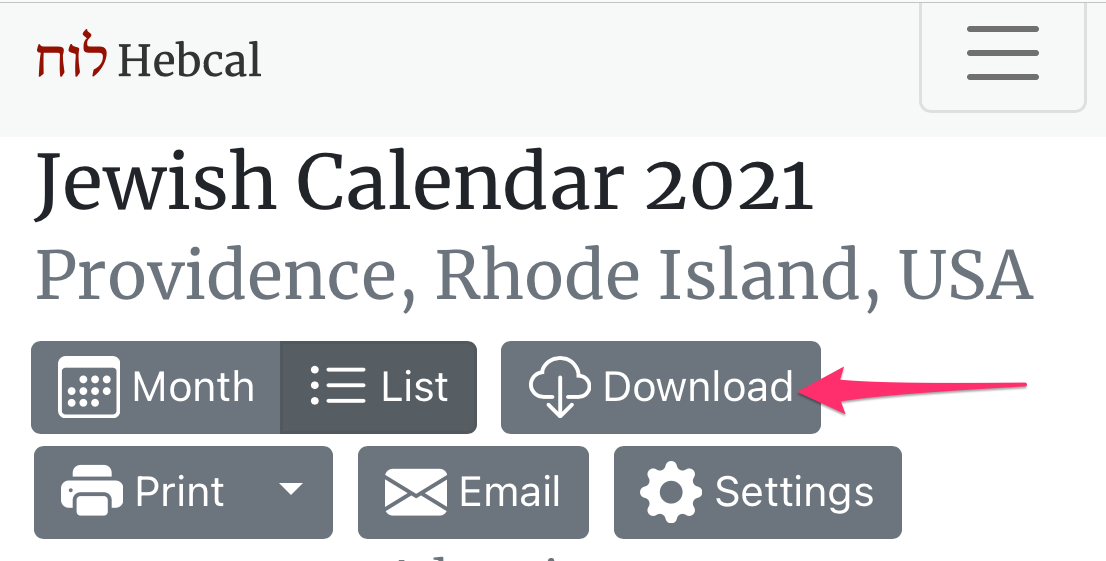 4. Select the Google Calendar option from the Download dialog box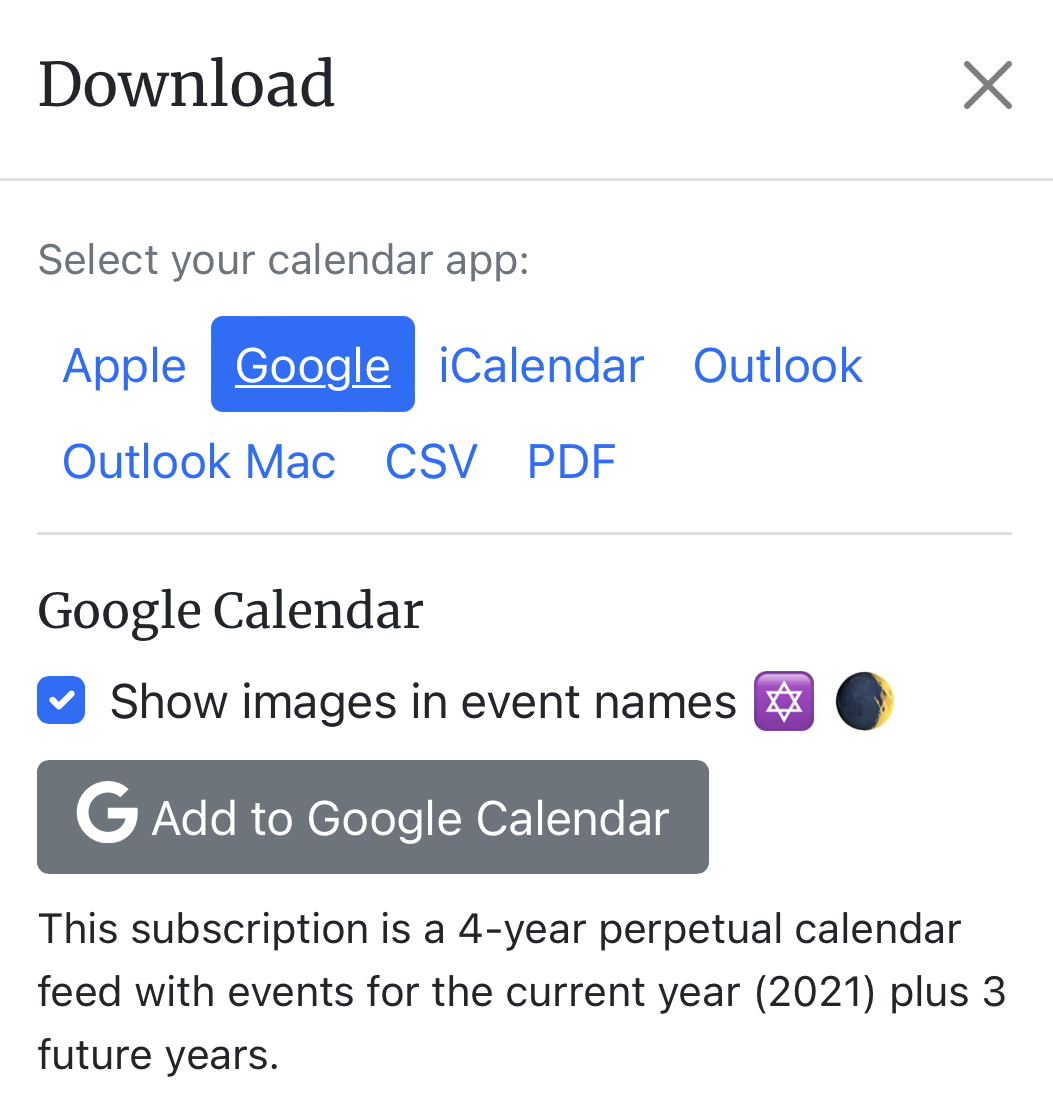 5. Click on the grey "Add to Google Calendar" button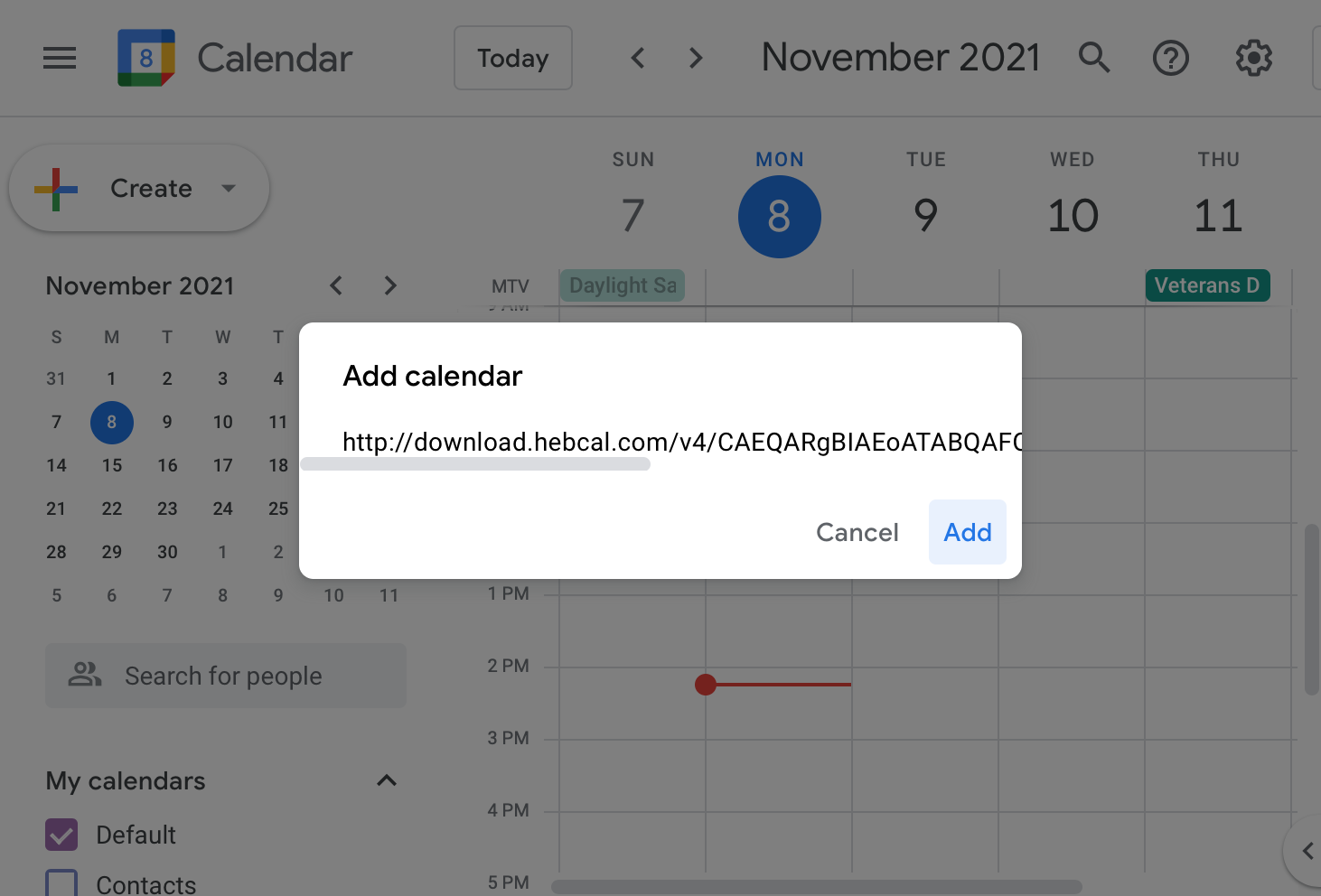 6. Click Add when Google Calendar prompts you to add the calendar from download.hebcal.com
7. Next, Google Calendar will display a brief message at the bottom of the screen that says "Calendar added."
8. After 3-4 minutes, you'll see your new calendar in the left sidebar under "Other calendars"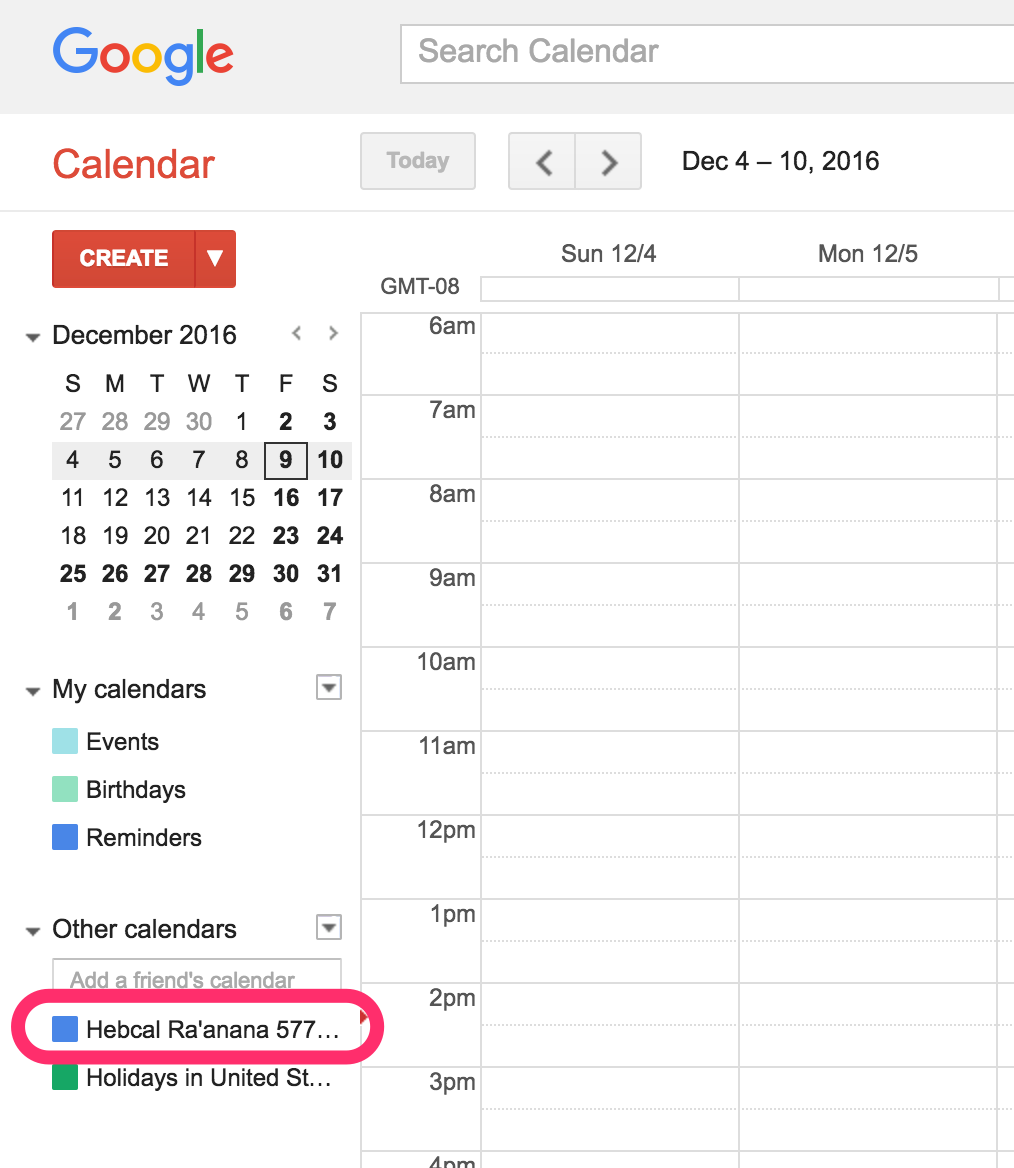 9. If you need to make changes, you can click on the Hebcal calendar in the left and select "Calendar settings" from the pop-up menu.