Follow these steps to remove Hebcal events from your macOS Desktop calendar or iCloud calendar and you didn't use the Subscription feature.
(If you subscribed to a Hebcal in Apple Calendar.app on macOS, follow our delete/unsubscribe from Mac Calendar (iCal) instructions.)
1. Open macOS Calendar.app, and uncheck all calendars except for the one that contains Hebcal events.
For example, in the image below, note that the "Home" calendar is checked.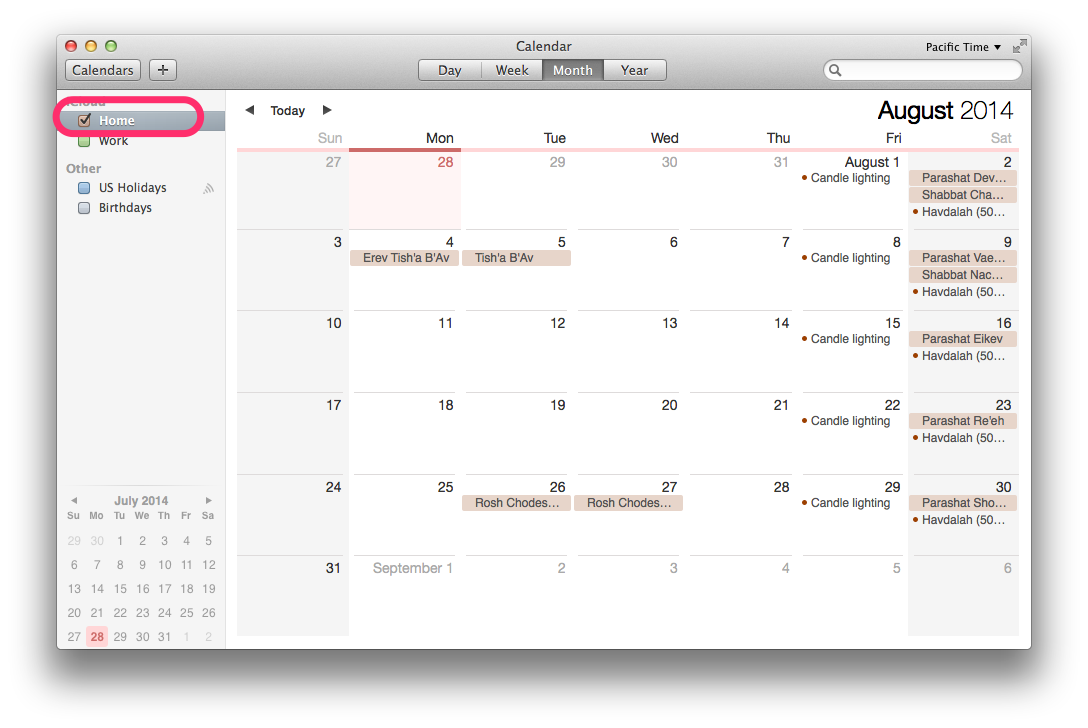 2. In the search box on the upper-right, type the text "hebcal" and press Return to select Events that contain "hebcal"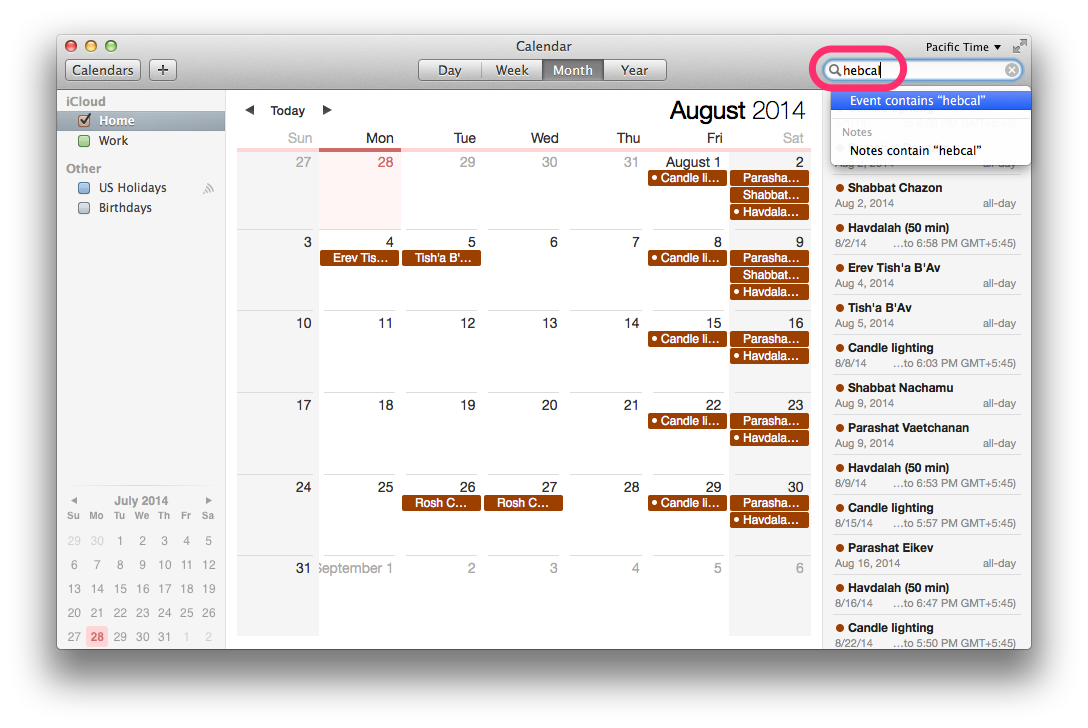 3. Click on the first item in the search results pane on the right. Scroll to the bottom, and holding down the Shift key, click on the last item in the search results pane on the right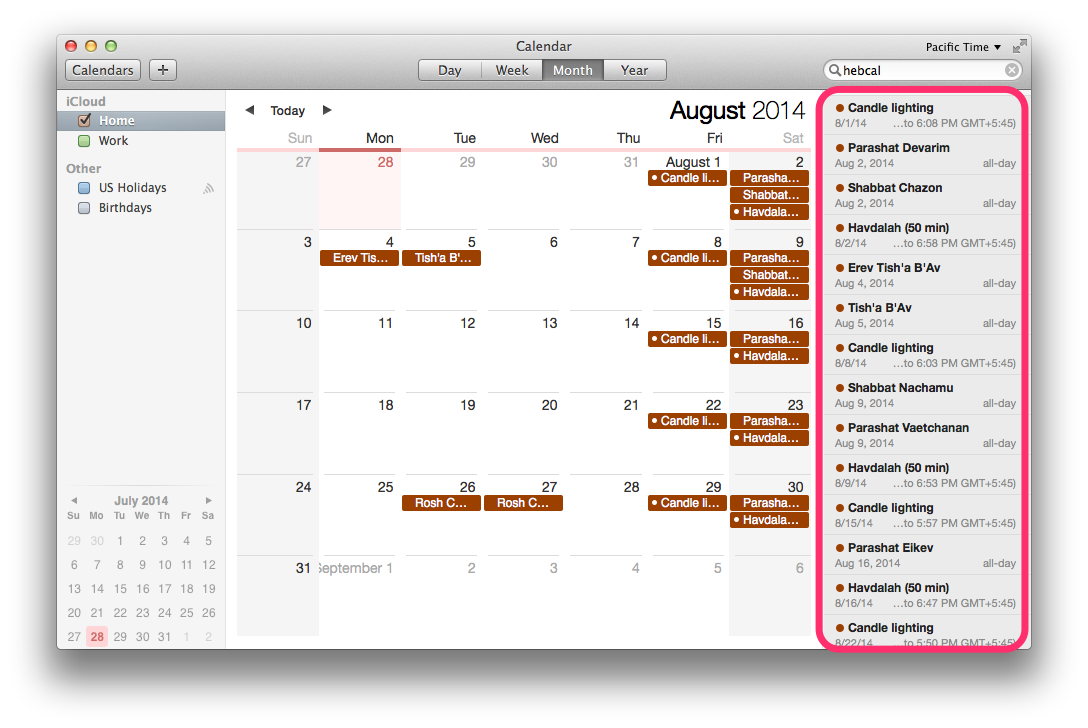 4. Press the Delete key, or use the Edit > Delete menu to remove the events.
We've tested these instructions on macOS 10.9 Mavericks and macOS 10.10.2 Yosemite.