Follow these instructions to subscribe to a Hebcal Jewish Calendar multi-year feed directly from your iPhone or iPad:
1. Open Safari on your iOS device
2. Fill out the form with your preferences and click the Create Calendar button
3. Click the Download… button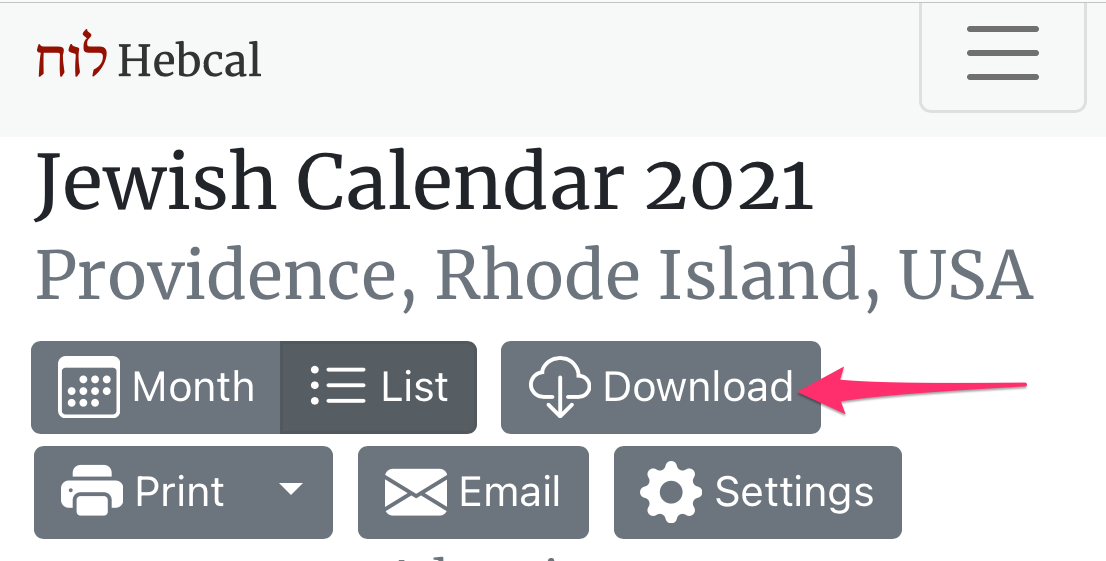 4. Select the Apple option from the Download dialog box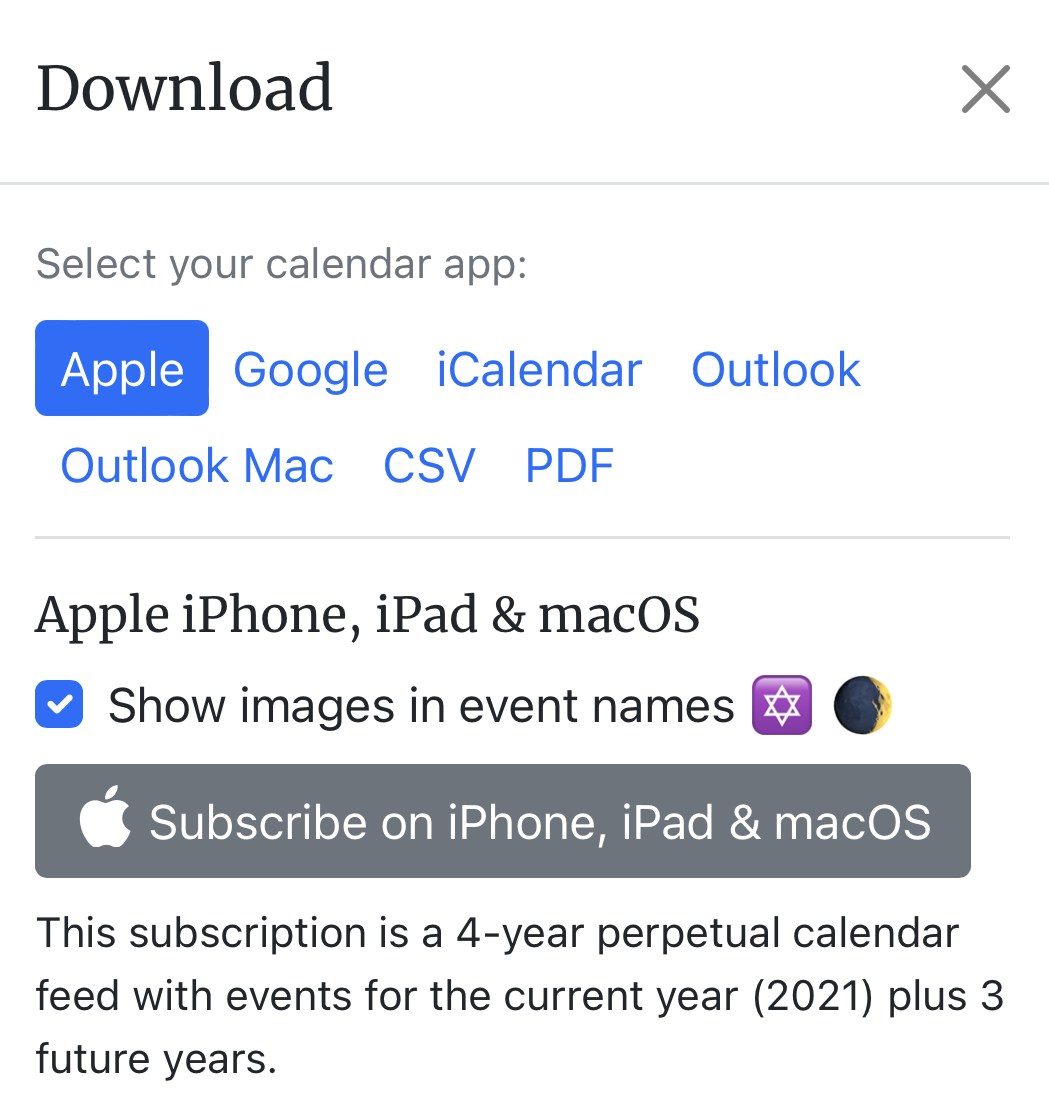 5. Click on the Subscribe on iPhone, iPad & macOS download button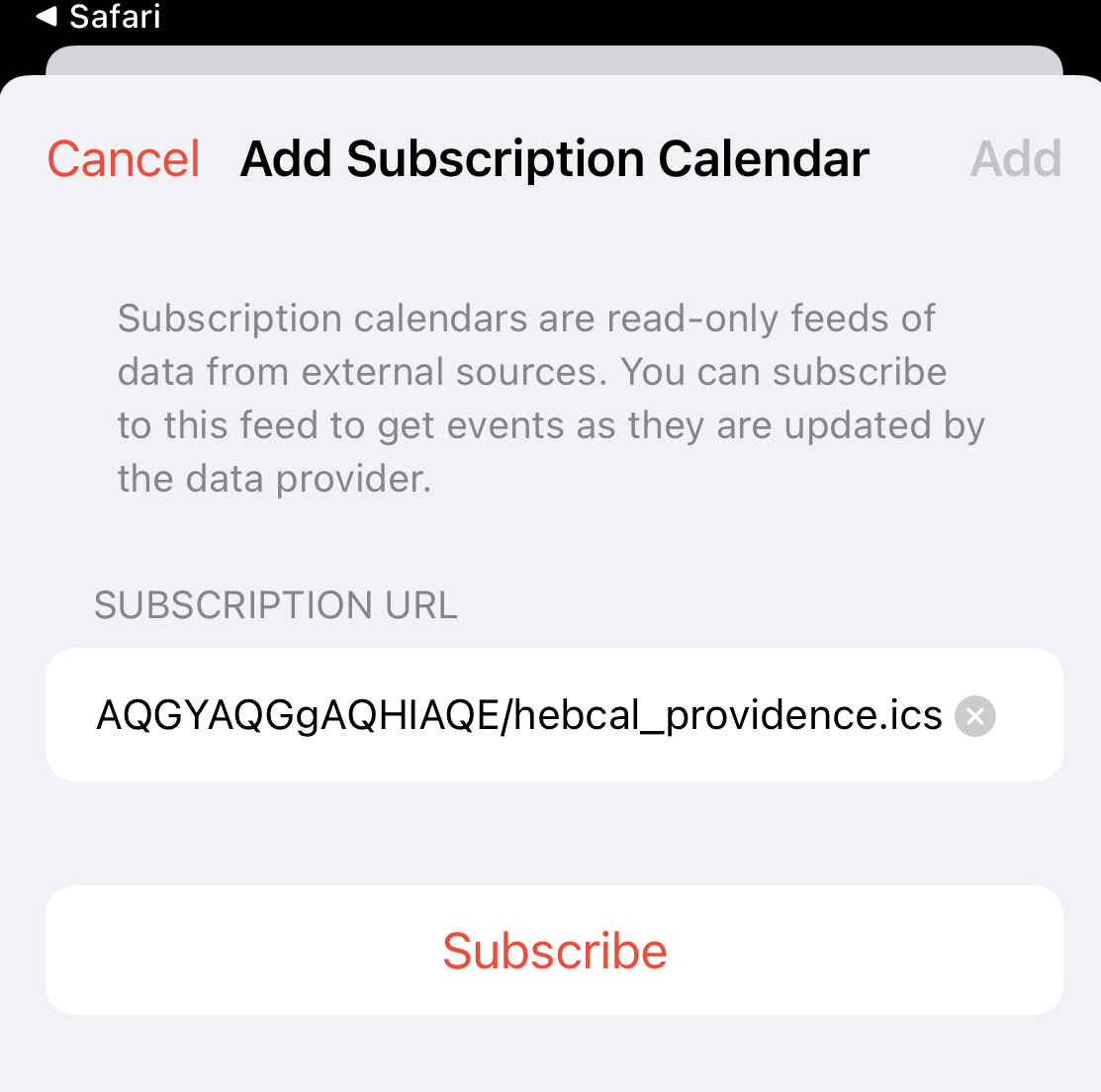 6. Click the Subscribe button on the "Add Subscription Calendar" dialog box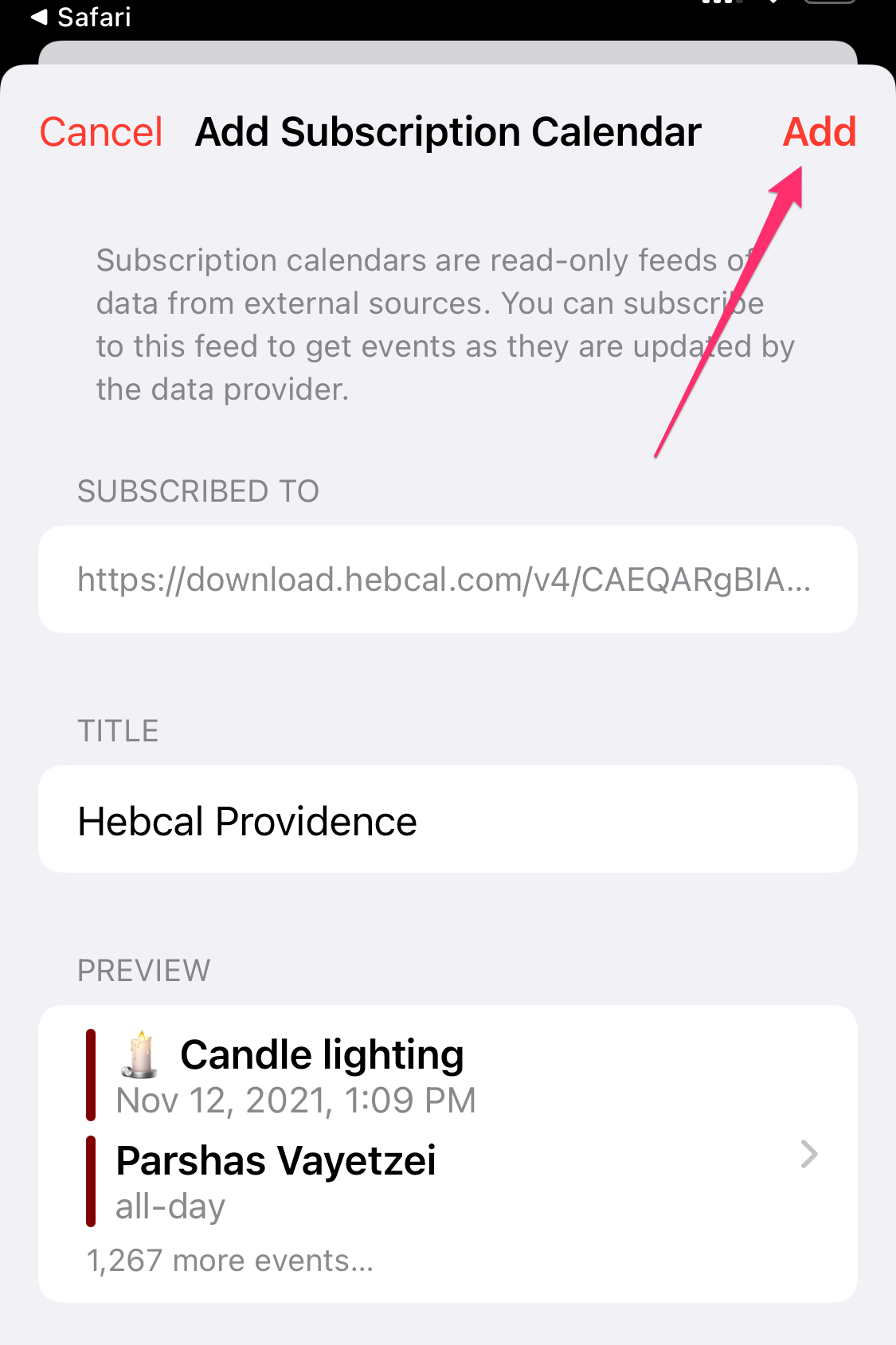 7. Review the information and, click Add
8. When iPhone has finished subscribing, click Done
If you later wish to remove it from your phone, go to over to Settings > Mail, Contacts, Calendar. You will see all your subscriptions listed under Accounts. Choose the one you want to edit or remove, and hit Delete Account
If you want to remove the calendar, follow these delete or unsubscribe from your iPhone or iPad instructions.