To permanently delete a calendar from your calendar list, just follow these steps:
1. Click Settings at the bottom of the calendar list on the left side of the page. (Alternatively, click the Settings link at the top-right of any Calendar page, and click Calendars.)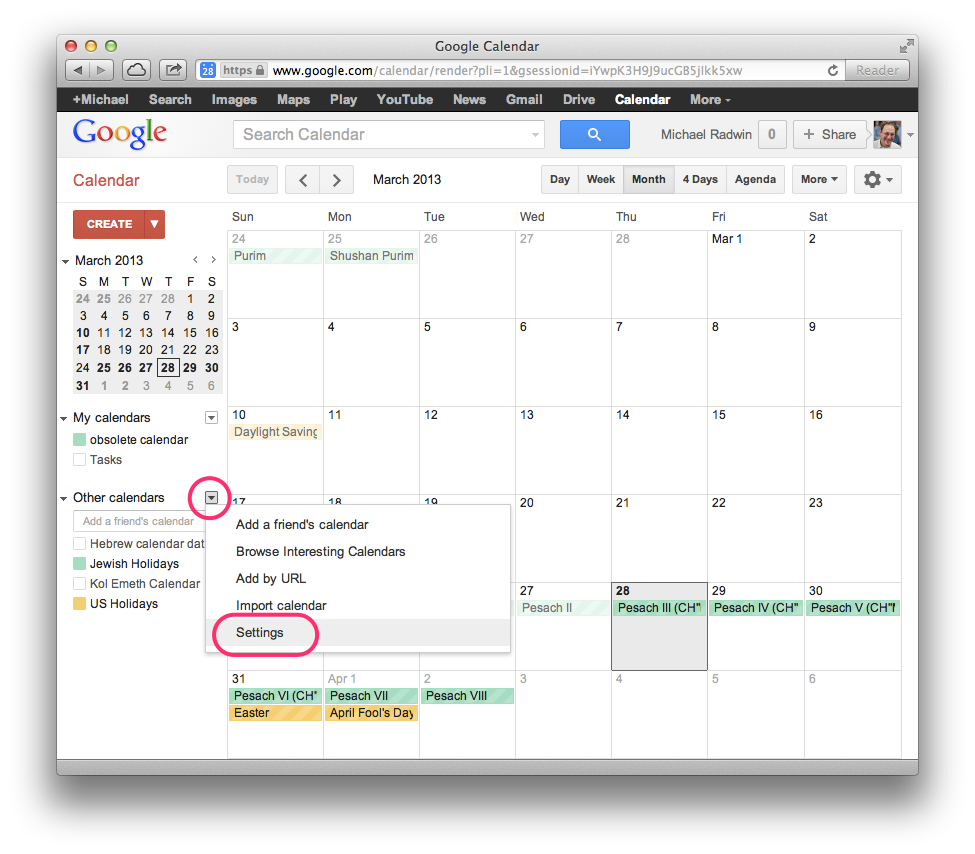 2. Click the Unsubscribe or Delete link next to the calendar you want to delete.
Delete will permanently erase the calendar. (No one, including those who are sharing or subscribing to the calendar, will be able to access it anymore.)
Unsubscribe will only remove your access to the calendar. (Others will still be able to use it normally.)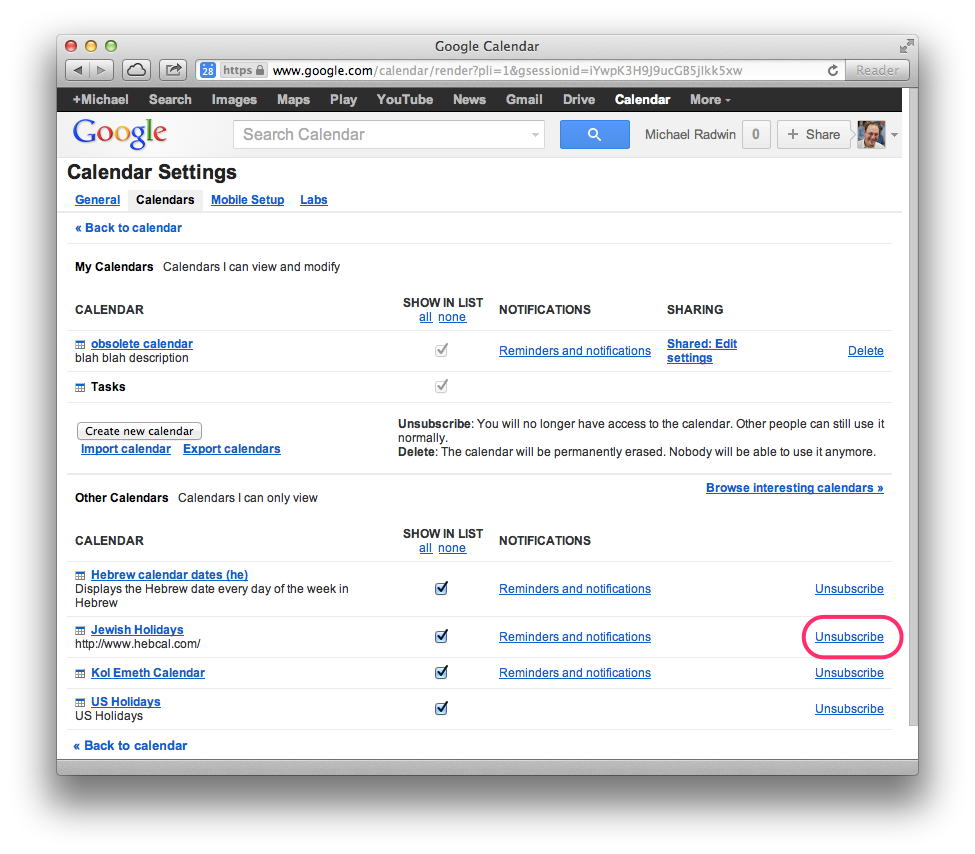 3. Click OK.